Traditional Grooming Service in a Modern Manner SINCE 2015
Established in 2015, Tyler'z Barbershop is dedicated to Service, Experience and Value. We offer various haircuts and beard trimming of all sorts. All of our Licensed Master Barbers sincerely enjoy what they are doing and it is reflected in the loyalty of our clients. As Master Barbers, we are able to offer a wide range of services to our clients, from chemical services to facials. We promise individual attention and great value for all our customers. 
Come visit our comfortable, inclusive shop and allow our family of skilled barbers to show you why we are a landmark of the old school barber experience.
YOU ARE IN TRUSTED HANDS.
Pride in Each And Every Service

Hot Lather + Hot Towel + Neck Massage + STRAIGHT Razor Edge

Steam Machine + Hot Lather + Hot Towels + Neck/Facial Massage + Straight Razor

Beard Detail starting at $15
Hot Lather + Hot Towel + Neck/Face Massage 
MORE THAN JUST A BARBERSHOP
Dermalogica Signature Facial
Dermalogica Pro Chemical Peels
Highly Qualified To Keep You Satisfied
At Tyler'z Barber Shop, our barbers aren't just a team – we're a family of skilled professionals.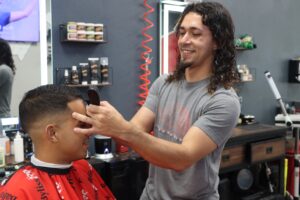 MONDAY
TUESDAY
WEDNESDAY
THURSDAY
FRIDAY
SATURDAY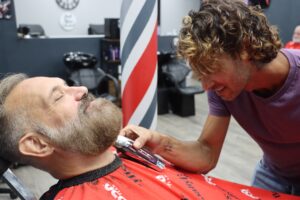 WEDNESDAY
THURSDAY
FRIDAY
SATURDAY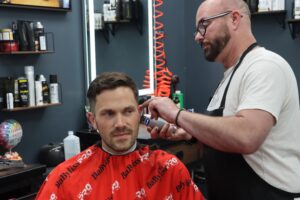 TUESDAY
THURSDAY
FRIDAY
SATURDAY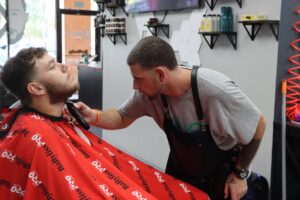 MONDAY
TUESDAY
WEDNESDAY
THURSDAY
FRIDAY
SATURDAY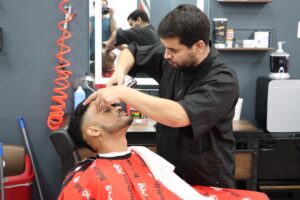 MONDAY
TUESDAY
WEDNESDAY
THURSDAY
FRIDAY
SATURDAY
Convenient Location with FREE PARKING
Downtown St Pete: 880 3rd Ave S